Form

Builder for Everyone!

Smart Forms, Quizzes, Surveys, Polls, Calculators, Presentations with Logics, Conditional flow, Theme and third-party integrations. Works on mobiles and computers.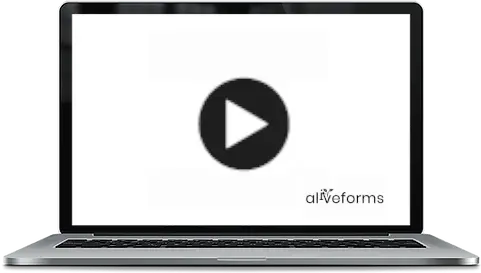 One tool for Everything.
Aliveforms is not just yet another online form builder. It is Quiz Maker, Poll Maker, Survey Maker, Test Maker, Presentation Maker, Calculator Maker, Quote Generator and more to create Feedback Collection, Data Collection, Event registration, Product Suggestion, Personality test, Class Test, Evaluation Forms without the need for coding. Take advantage of ChatGPT or other AI Chatbots to speedup content creation.
Can Replace: Typeform, JotForm, Google Forms, Paperform..
Ask Questions Elegantly!
Use many input types to ask the question.In addition to modular theme editor, there is also option of using JavaScript to modify form to a level with no limit like modifying DOM and using 3D backgrounds!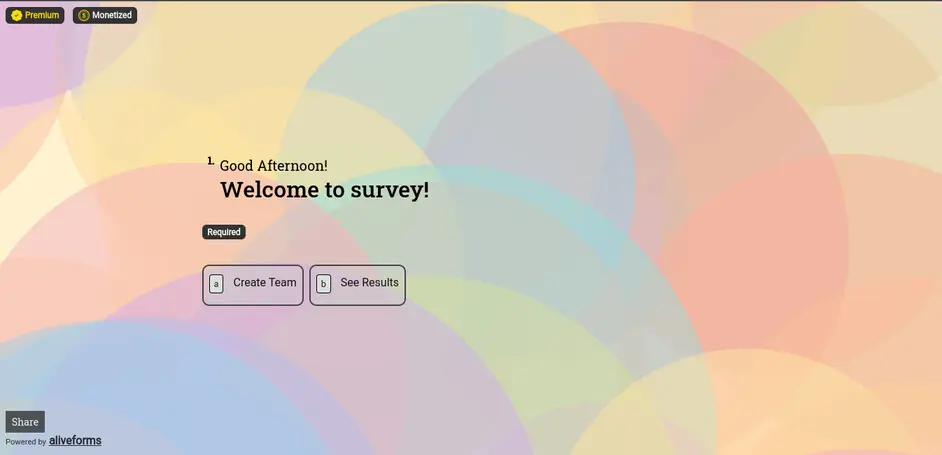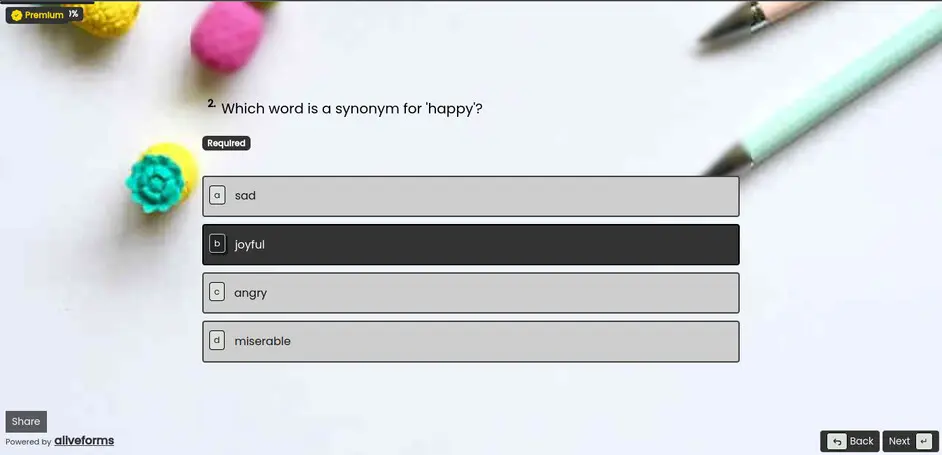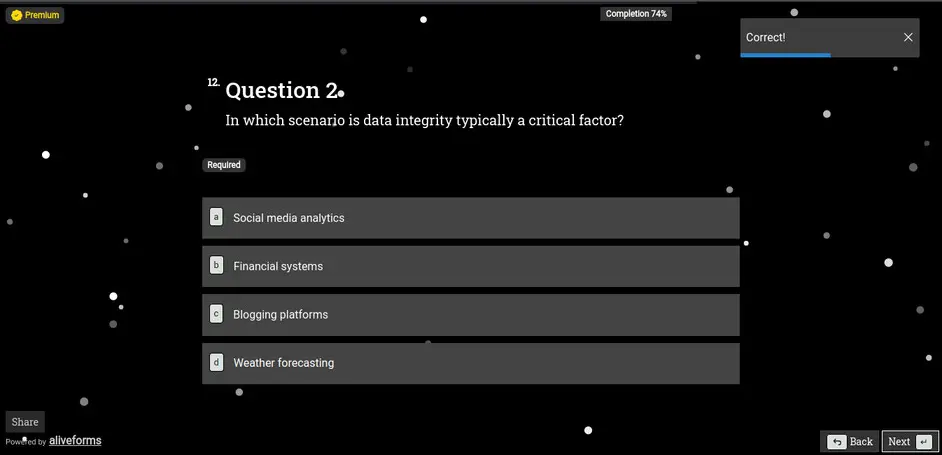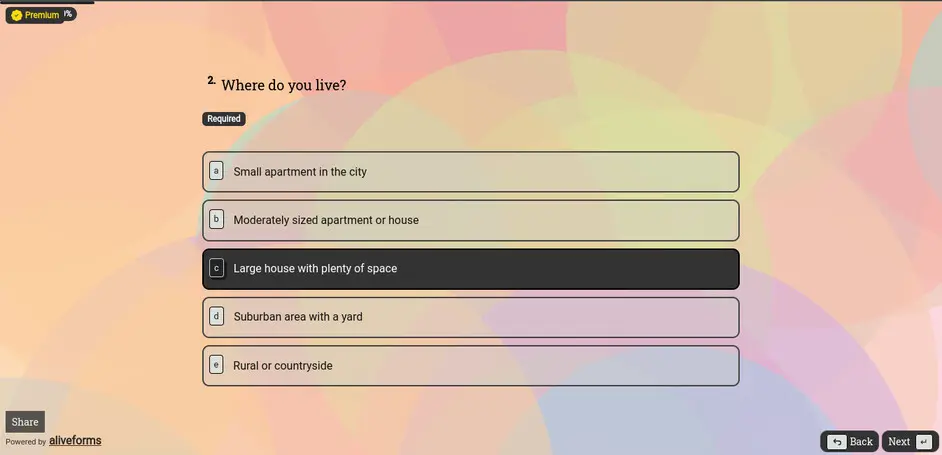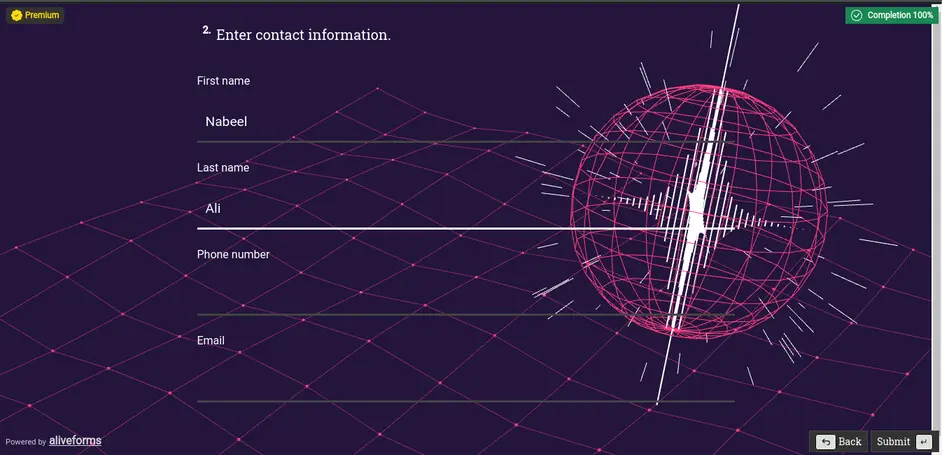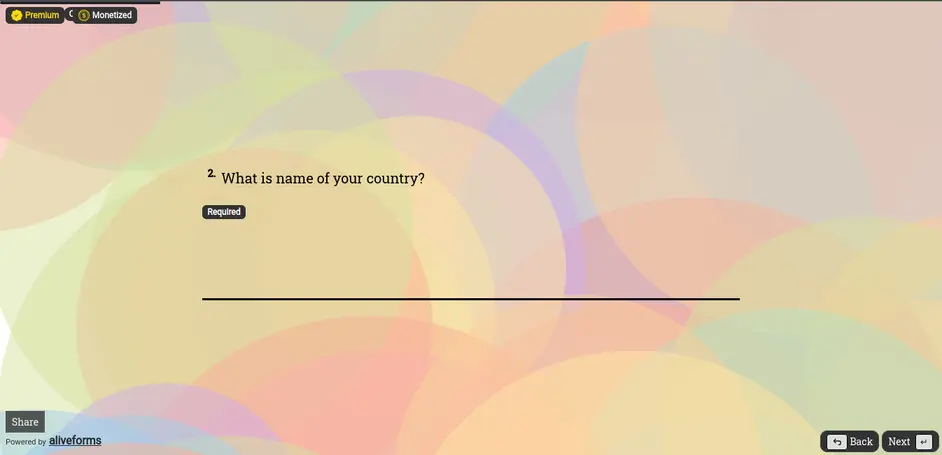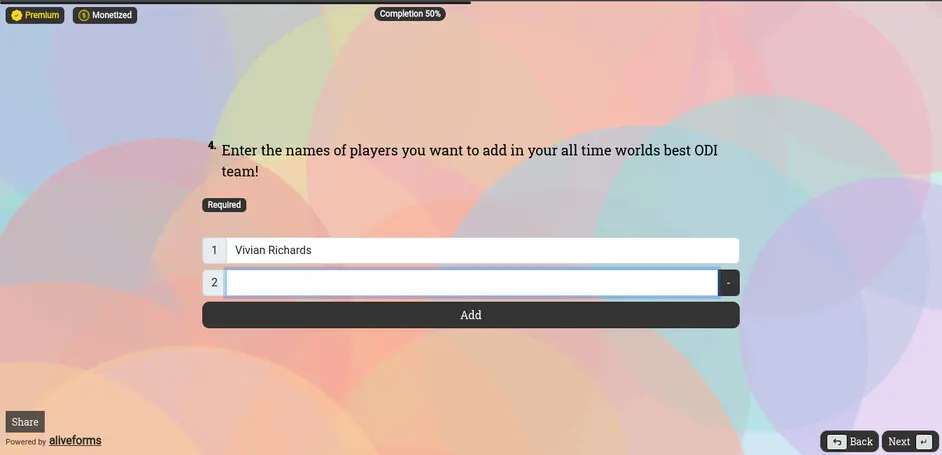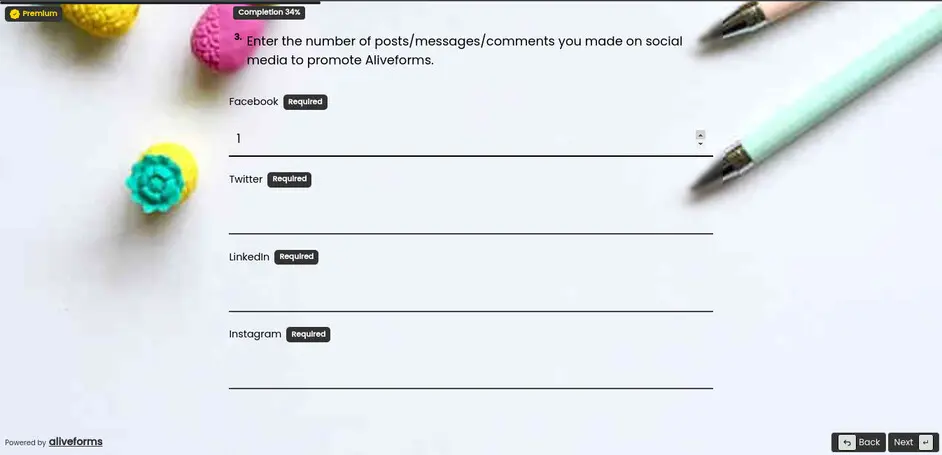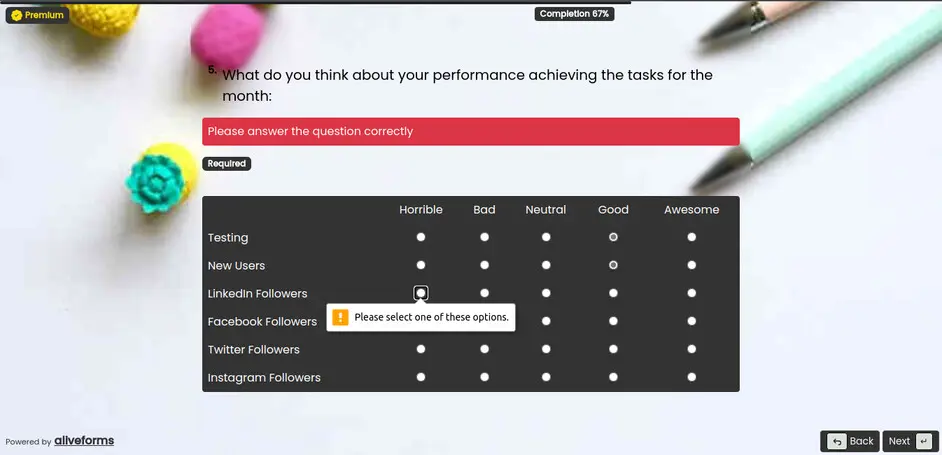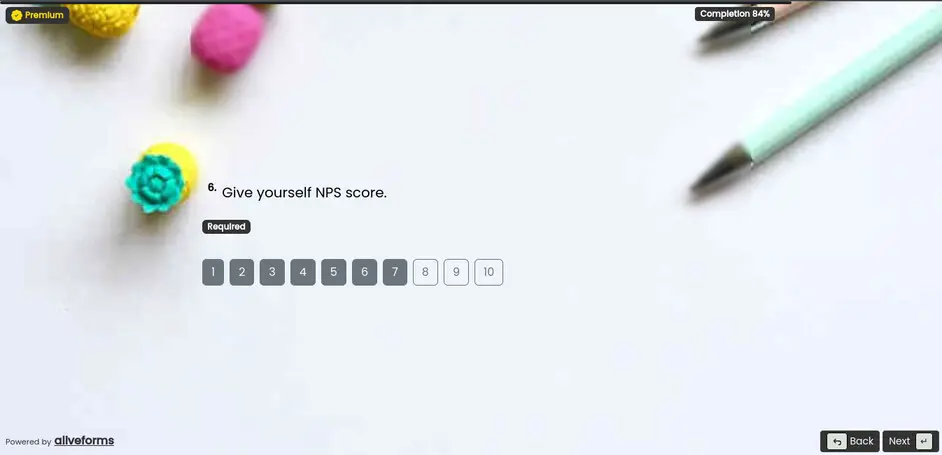 Easy & Powerful Conditional Flow and Logic System!
Aliveforms makes conditional flow very easy. Inside form editor, simple forward and backward conditional flow can be set. For more conditions specific situation, aliveforms has simple, easy but powerful selection based logics creation and application system. Use logics to handle different situation.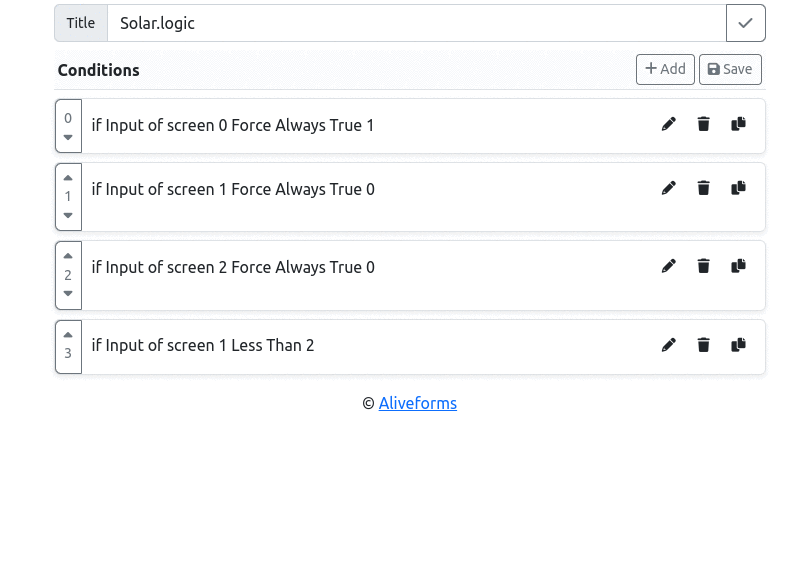 With JavaScript, Your forms are almost apps!
Aliveforms has JavaScript engine built in. Advanced users can take advantage of JavaScript and create highly customized forms and add their own functionality.
Privacy and Authentication.
Aliveforms links are by default secure and private. You can secure forms with password for extra protection. You can also apply Verify by Google Sign in Integration to authenticate forms and allow or block certain Google accounts and collect email.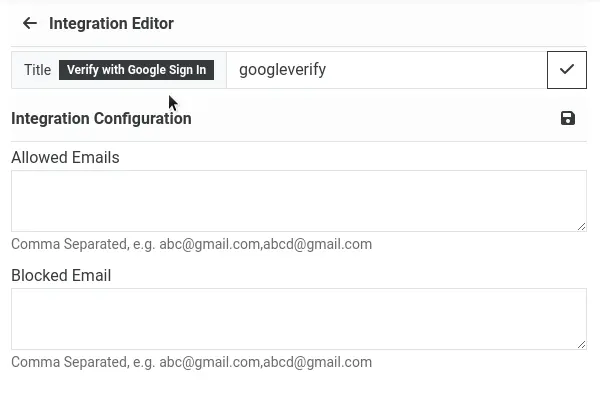 User friendly pricing.
There is just one Premium Plan! And credits do not expire. With fine tuned credits based payment, response fee is based upon only for features you use. Start with free or upgrade to premium for unbelievable price to unlock advanced features. Fine-grained payments with credits system to ensure you pay only for how much you use.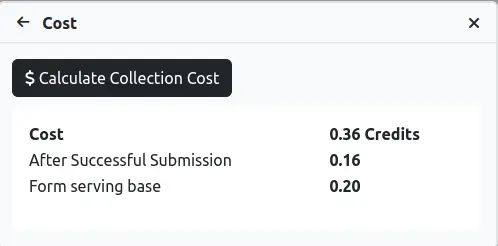 It has got Everything You'll Need!!
For Everyone, From Anywhere
Aliveforms is designed and developed in a way that all people can use it. It is easy and no to very low learning curve. Aliveforms Form Builder in very mobile friendly. Add features provided in desktop version, are also available in mobile version.
Create Anything!
Make any type of forms including, but not limited to survey, polls, quizzes, tests, calculators, quote generator, feedback collection, personality test, product suggestion, lead generation, lucky draw verification..
No-code Logic, JavaScript
Aliveforms has easy conditional flow system baked in form editor for simple tasks without requiring logic units at all.For complex situation, Add Logic units to your forms. Forms can be programmed with JavaScript.
Modular Structure
Aliveforms has modular structure. Themes, Logics and Integrations can be used on multiple compatible forms. For example, create logic unit to greet users based upon time once and use it on multiple forms.
Integrate Existing Services
Connect with Zapier, Pabbly Connect, Google Drive, Google Sheets, MetaPixel, Google Analytics, MailChimp etc. Also,there is support for Webhooks.
Try Yourself! It's a few clicks away.
It takes few seconds to create a new Aliveforms account. Just create an account and try it yourself. Aliveforms provides free credits to test the Aliveforms experience.